Picture above: Summit Anchor provides new monorail for the Australian Embassy in Washington, D.C. A local facade maintenance contractor suspended from the new monorail on May 23, 2023.
Summit Anchor Completes Major Project at New D.C. Australian Embassy
By Keisha Winston – Summit Anchor Company, Inc. May 24th, 2023
Summit Anchor Company announced completion of a major project at an architectural standout: installation of a suspended access and fall protection system for the new Australian Embassy in Washington, D.C. The Frederick, Maryland-based company worked with Clark Construction to provide comprehensive suspended access and fall protection solutions for the innovative building located on Embassy Row.
From design and manufacture, to installation, testing and certification of the fall protection system, Summit Anchor provided its expertise for the embassy's davit system for the exterior façade and the monorail system to access and maintain the expansive interior glass atrium.
"Summit Anchor is happy to be a part of such a high-profile project," said company CEO Gus Strats. "Our team showed that we know how to get the job done."
The 213,600 square feet, six level Australian Embassy features russet-colored copper ribbing on the facade that evokes the light and desert landscape of Australia. The state-of-the-art design has environmentally friendly features including a thermally efficient façade, a green roof with an extensive photovoltaic array, expansive use of natural light and the latest building services technologies.
Other building features include an open public area looking towards the White House, an exhibition gallery, and function spaces for ceremonial and public events.
The Australian Embassy was designed by Australian firm Bates Smart, who also designed the original embassy built in 1964, with associate architect KCCT in D.C. The new embassy, located on Massachusetts Avenue at 16th Street NW, replaces the existing embassy building on the same site.
Clark Construction Group is a Bethesda, Maryland-based provider of building and civil construction services with annual revenues of approximately $5 billion.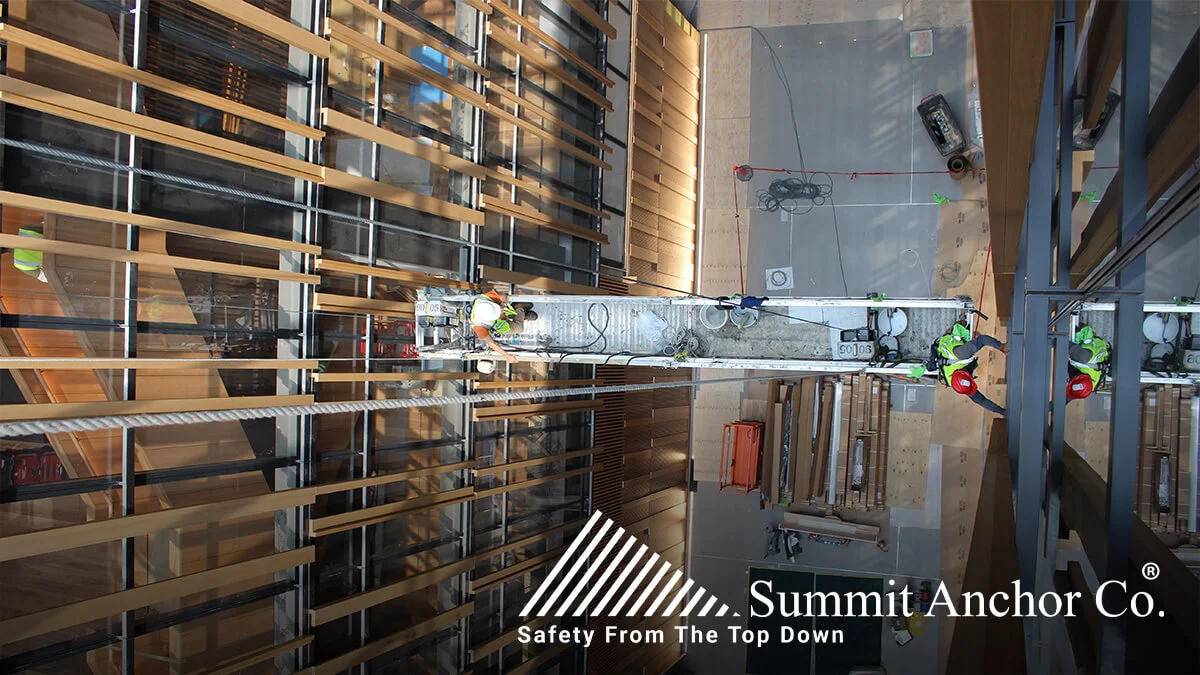 CONTACT US.

Whether your project is in Athens, Greece or Anchorage, Alaska, or all points in between, we are your full service fall protection provider.
Call Summit Anchor Company today to speak with one of our representatives.