3 Good Reasons You Should Consider Fall Protection Training for You and Your Employees
By Gus Strats – Summit Anchor Company, Inc. May 27th, 2022
Edited by — Keisha Winston


In addition to being an Occupational Safety and Health Administration requirement, here are three good reasons to consider fall protection training:
In January 2022, OSHA increased fall-related penalties to $14,502 per violation, with willful or repeated offenses fined to $145,027.
Four of the top 10 most frequently OSHA-cited violations of workplace safety standards involve fall protection and ladder safety, prompting annually a whopping 10,935 citations.
Falls are one of the leading causes of serious work-related citations, injuries, and deaths
So fall protection training is important to building owners and managers as well as construction companies.
To meet this training need, Summit Anchor Company now offers 3M Certified fall protection training, which fulfills OSHA regulatory requirements for training workers at height, such as maintenance and construction workers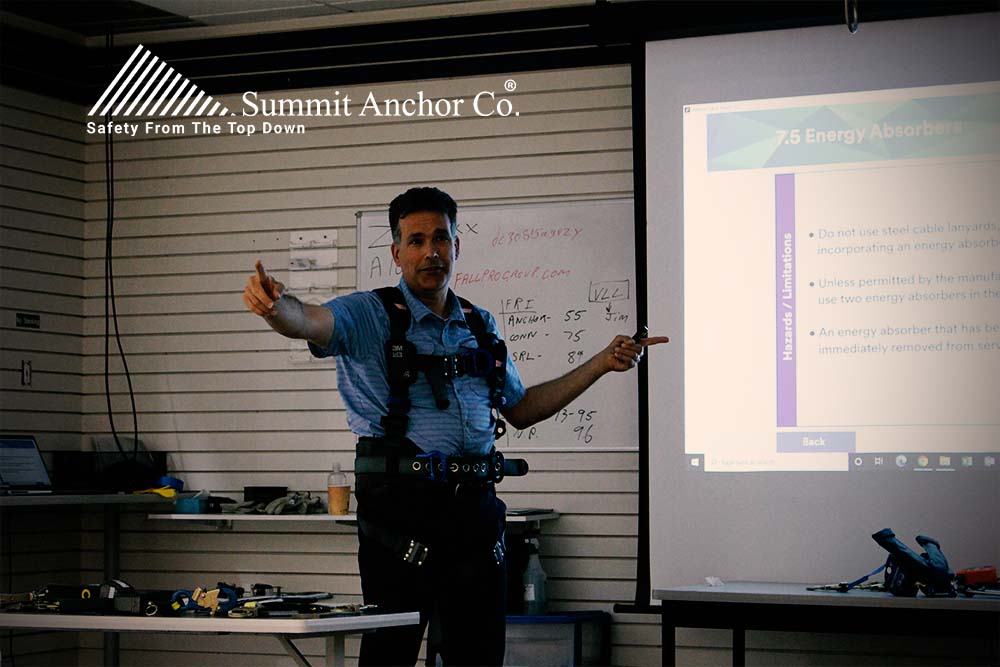 Which type of fall protection training – Authorized OR Competent person – do I need?
The short answer is you probably need both; employees certified as authorized and employees certified with competent person fall protection status. However, each employer needs to compare the OSHA definitions and requirements for an authorized or a competent person with the kind of work being performed to determine which training is necessary for their employees.
In general, Summit Anchor suggests each worksite have at least one competent person onsite to identify existing and predictable hazards in the work environment. Employers are required to
have all employees working at a minimum height of 4 feet (6 feet for construction) to be certified with authorized person fall protection status, at a minimum.
CONTACT US.

Whether your project is in Athens, Greece or Anchorage, Alaska, or all points in between, we are your full service fall protection provider.
Call Summit Anchor Company today to speak with one of our representatives.