Summit Anchor Company Launches
Ironworker Apprenticeship
By Gus Strats – Summit Anchor Company, Inc. October 6th, 2022
Edited by – Keisha Winston
The good news keeps on flowing at Summit Anchor Company. The Frederick, Maryland-based manufacturer of trademark rooftop anchors is now offering an apprenticeship for ironworkers to qualified candidates. The Maryland Department of Labor recently approved the company's ironworking apprenticeship, including a customized curriculum through the National Center for Construction Education and Research.
On September 20, Summit Anchor representatives Raiff Margerum, Amy Damon and Daniel Mensah appeared before the apprenticeship council to request approval for the program. After Mensah, the welding supervisor, and Damon, chief financial officer and corporate secretary, answered questions before the board, it voted unanimously to approve Summit Anchor as an official ironworking training facility.
This new training program aligns with Summit Anchor's values, and the company looks forward to instructing the next generation of ironworkers.
"It is our sincere desire to provide apprentices with a wonderful opportunity," said Damon, sponsor of the program at Summit Anchor. "When you combine ironworking with an already specialized field such as fall protection, the results equal an amazing opportunity for anyone who grabs hold of it."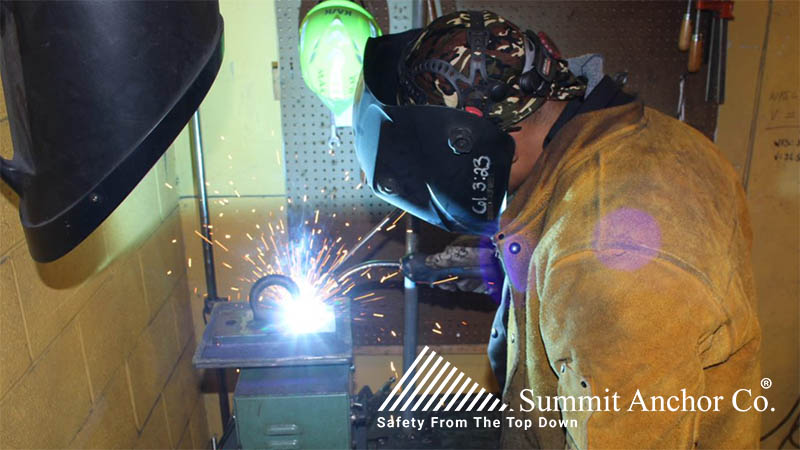 What are the benefits of Summit Anchor's Ironworking Apprenticeship?
Apprentices earn while they learn. Under the program, they receive payment while learning through on-the-job experience in addition to classroom hours and lab time. At the end of the four-year program, apprentices receive portable NCCER industry-recognized credentials and welding certifications from the American Welding Society.
"Fall protection is a challenging and rewarding industry," said Margerum, Summit Anchor vice president and chief operating officer. "We're very excited to offer this apprenticeship program for people to get into the action and become involved in a field that contributes to worker safety."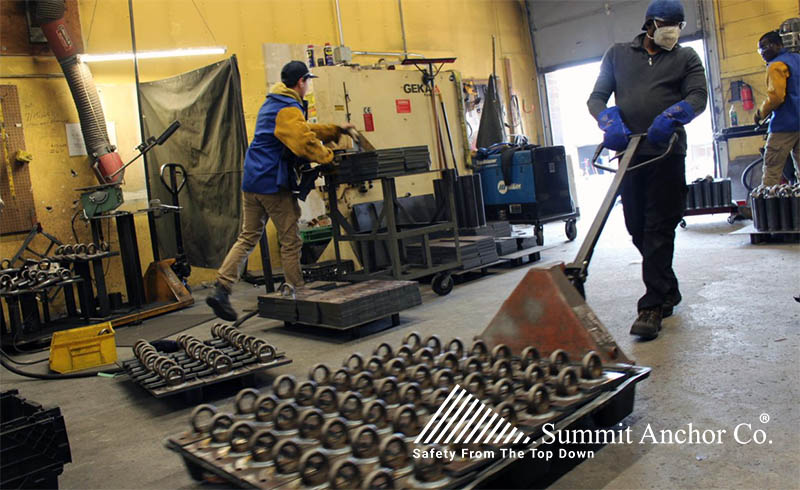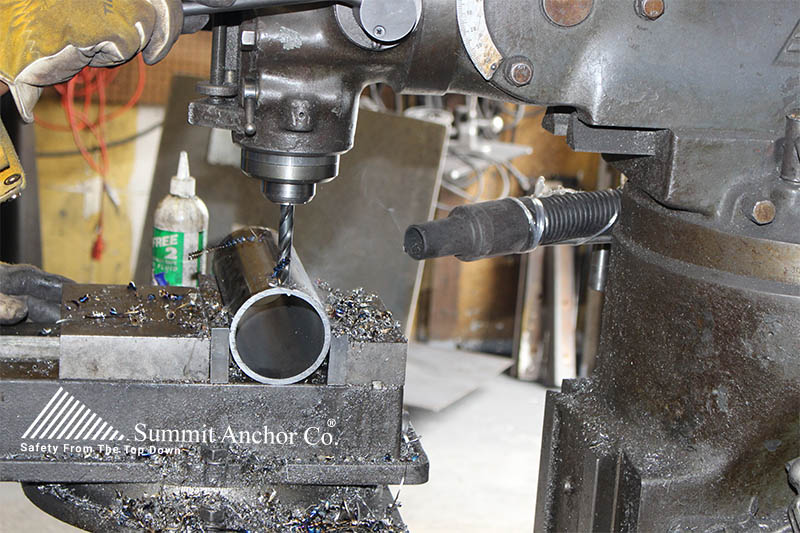 Benefits of the Ironworker Apprenticeship
Earn while you learn at the rate of $19.00 to $25.00/hour + benefits.
At completion of the apprenticeship, receive ironworker designation with a pay raise.
Learn a portable skill in an in-demand field.
Apprentices receive training and skills without incurring debt related to the program. Comparatively, average Maryland graduates have $32,000 in college-related debt.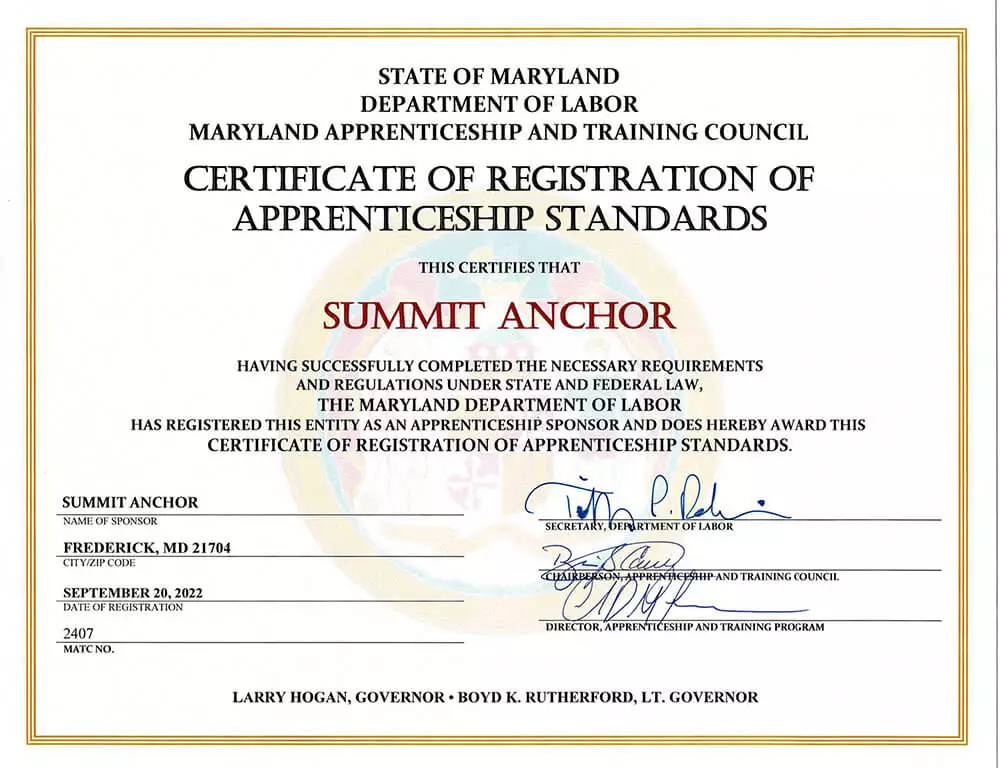 CONTACT US.

Whether your project is in Athens, Greece or Anchorage, Alaska, or all points in between, we are your full service fall protection provider.
Call Summit Anchor Company today to speak with one of our representatives.